Our calendars are filling nicely with both September and October offering varied events across Algarve.
Rota do Petisco
September 3 celebrates the 10th anniversary of Rota do Petisco with an invitation to an evening where it will be possible to revisit the flavours on offer 10 years' ago.

Cafés and restaurants in Portimão, eight in total, will be serving the same dish they created in 2011.

There will be no need for the usual passport and the price of each dish, with a drink, will be €3.

For more information contact Teia D'Impulsos via their Facebook page, email or on +351 966 467 870.

Participating establishments and their dishes are: Forte e Feio – Papinhas de Berbigão, O Ténis – Feijoada de Lingueirão, Taberna da Maré – Sopa de Peixe, Mata Porcos – Orelha de Porco, Snack Bar Hortinha – Tosta de Atum, Mar e Sol – Mexilhões à Mar e Sol, Pastelaria Arade – Doce Fino, Casa Inglesa – Dom Rodrigo.

The actual event, Rota do Petisco, starts on September 11 and runs for one month.

Following last year's structure, see here, the event takes place across Algarve so no doubt there will be one near you, wherever you are in the region.

The special Rota passport, costing €1.50, must be used. It can be bought at various outlets including tourism offices, municipal buildings, establishments taking part and by post.

As usual the money raised from these passports will support different regional entities such as schools, local charities as it has in past years.
Magic
This weekend, September 3 and 4, Lagoa is hosting the first International Magic Festival. The seven magicians performing hail from various countries including Argentina, Portugal and Spain.

On September 3 you will be able to see the magicians performing throughout the municipality at different street locations. At 11am they can be seen in Estômbar (gardens), Parchal (Che-Lagoense) and Porches (Adro da Igreja). At 6pm they will be in Ferragudo's square, Carvoeiro's square and in the gardens of 5 de Outubro, Lagoa.

The Gala night on September 4 will be held at Lagoa's Carlos do Carmos theatre. Tickets are available at the theatre or online with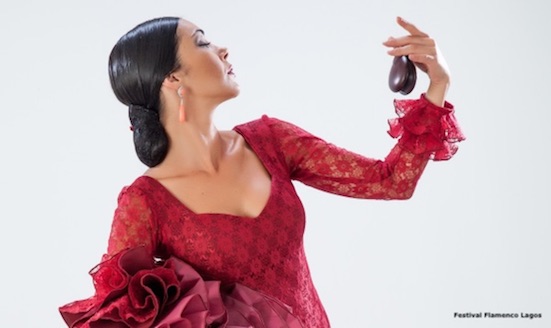 Fado and flamenco
If dance and music are more your thing then Lagos is hosting both this month.

At Lagos Cultural Centre, Fado Fest will celebrate both Carlos do Carmo and Amália Rodrigues in two concerts.

Musicians will recreate some of the former's most popular songs on September 10 with Júlio Resende marking the centenary of the latter's birth on September 11.

Tickets cost €10 and are available at the cultural centre or through Ticketline with concerts starting at 9.30pm.

At the same venue, the 19th Flamenco Festival is opening on September 16 and will be held over three days.

This annual event showcases the passionate Spanish dance, song and music. Tickets cost €12, available from the cultural centre, and each performance begins at 9.30pm.
October events
Looking forward, events in October include the Superbike World Championships at Portimão's race track and the 12th Birdwatching and Nature Festival in Silves. Keep an eye on our news page for updates.