Want to do something a little different whilst on your holiday in Algarve? We have a couple of suggestions for July and August that you might enjoy.
Football fun for all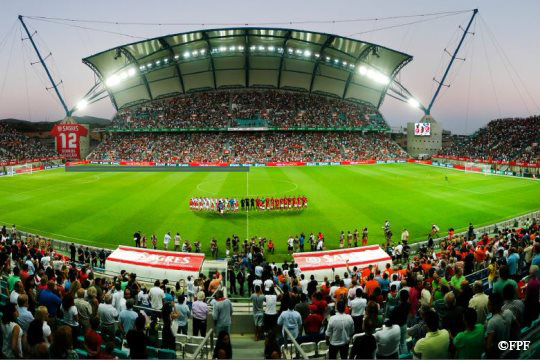 Marking the start of the 2019/20 football season, the final of the Supertaça (the Portuguese Super Cup) will be played at the Estádio Algarve, situated between Faro and Loulé, on August 4.
The two teams playing that day will be the Portuguese Cup winners, Sporting, and national champions Benfica, with 24,000 tickets on sale to their fans – the stadium has a maximum capacity of over 30,000.
The game will start at 8.45pm with tickets going on sale from July 16, costing between €15 and €35.
Nature for all to see
Zoomarine, in Guia, will be hosting a live television broadcast on TVI, a Portuguese national television station, on July 21.
The episode of Somos Portugal (We are Portugal) will be broadcast for almost eight hours offering insight into how Zoomarine works throughout a 24-hour period together with music and entertainment also.
Visitors are being offered a 35% discount on ticket entry for that particular day to celebrate the event, with the programme being aired on TVI from 12.20pm through to 8pm. For more information visit Zoomarine's Facebook page. 
As an aside, the 300kg leatherback turtle rescued on June 20 after being found caught up in fishing lines and taken to Zoomarine for rehabilitation, has shown improvement. Quinas, so named by popular vote on Facebook, is hoped to be able to return to the wild soon with his white blood cell count now improving.